Welcome to
Maine Business Furniture
Browse & order from our extensive catalog below, then check out our product pages for specialty products from the finest office furniture manufacturers.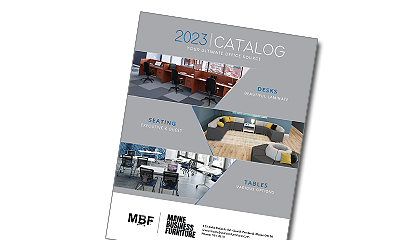 Serving Maine Businesses
•   Since 1996   •

Maine Business Furniture is a complete office furniture dealer in Portland, Maine.  We offer furnishings and equipment to help your business excel.  And if your workspace needs it fast, we can help, just give us a call.
Have a great new location?  Our team can help with space planning & design, using Computer Aided Design (CAD) renderings. And our furniture experts will come to you with onsite visits to ensure that you create a working environment that is both functional and beautiful.
We strive for a visually pleasing office environment, and we can positively affect the health of your team by helping you implement an ergonomic benefit that will improve your employee's health, comfort, functionality, and company performance.


Copyright © 2022 Maine Business Furniture. All Rights Reserved.